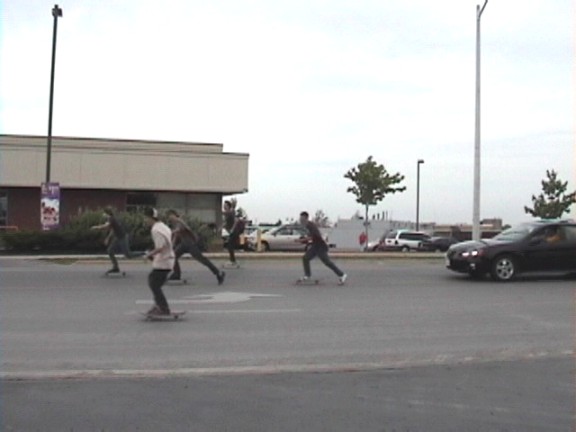 c  SUD Canada Inc  1988 - 2012

- all rights reserved -

We Adhere to an Online Privacy Policy

last updated: 6/8/2012



You'll be the first to be updated

on sales, events, contests, etc!

PLUS you can win free stuff!

---------------------------------------------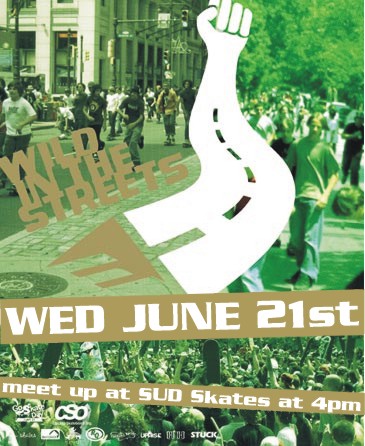 WILD in the STREETS   - June 21, 2006

About 70 skaters started out at SUD's - played the
Wild in the Streets
DVD and got everyone pumped. We decided since the City just gave us 2 new parks in the past year, we thought it'd be inconsiderate and inappropriate to throw it in their faces by charging the downtown spots (at least THIS year!)...so we skated en-masse down St Paul West, holding up traffic and a couple near fights with angry motorists and passers-by... to the new Plaza (park) for some impromptu best trick comps. Emerica donated a ton of prizes to give out. We can't think of a better way to celebrate GO SKATEBOARDING DAY than with about a hundred of our closest friends!
Wild in the Streets

Emerica's Wild in the Streets is the event that gathers skateboarders of every age, color, and creed to converge on city streets around the globe in the celebration of pure skateboarding. On June 21, 2006, as skateboarders in cities and towns throughout the world are making their voices heard, the Emerica team and friends will descend upon Chicago, Illinois, skating and having fun, all in support of a skate plaza slated to be built in Millenium Park, downtown Chicago. Make your plans now to be there!